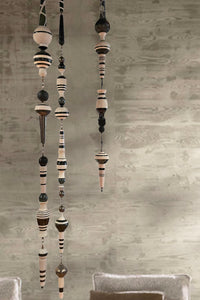 Michael Biello
Family Jewel Trio
Regular price
$12,000.00
$0.00
Unit price
per
Handmade.  Family Jewels Series.
Slip cast white earthenware + brass links.  One-of-a-kind glazed surface.
Sectional hanging sculpture.  Available in varying lengths and prices. 
As shown: 3 sections - approx. 60" in length each section.
SHIPPING NOTE: Due to the fragile nature of this sculpture, special packing and shipping is required. Quote upon request: info@michaelbiello.com. 
---